GUADALUPE LATINO BOOKSTORE & GIFT SHOP
TEXAS AUTHOR SERIES - FRIDAY, JUNE 9, 2023, 6-8 PM
THE LATINO BOOKSTORE HOSTS JUNE TEXAS AUTHOR SERIES 
WITH AUTHOR, HONORABLE DELIA GARCIA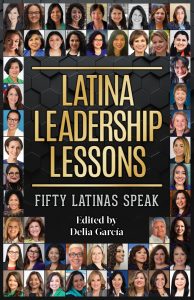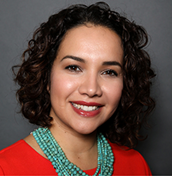 Join Author, Honorable Delia Garcia and special guests the Honorable Leticia Van de Putte, Dr. Laura Barberena, Frankie Gonzalez-Wolfe and Patricia Mejia for a reading of "Latino Leadership Lessons" at the Latino Bookstore's next Spring Texas Author Series on Friday, June 9, 2023, 6-8 p.m., at the Latino Bookstore Community Room (1300 Guadalupe St.). There will be light food and refreshments. Books will be available for purchase. The event is free and open to the public.
The evening is hosted by Tony Diaz, El Librotraficante, Literary Curator of the Latino Bookstore. 9
Visit during the day and bring home some of our art, history, or culture.
The Guadalupe Cultural Art Center's Latino Bookstore and Gift Shop is the epicenter of the West Side Art District in San Antonio and an official Visitor Center for the state of Texas.
It is also a foundation for our community's heart, soul, and voice.
Our selection of books ranges from best sellers and icons to self-published authors from our community. We also have books for children, young adults, and teens in English, Spanish, and Spanglish.
We are not a typical commercial enterprise. The GCAC Latino bookstore is housed on the Guadalupe Cultural Art Center's complex, across the street from a historic theatre, and inside the legacy Progresso Building. We have an outdoor stage next door and an outdoor plaza across the street from there.
More importantly, even our stories tell stories. Our shelves house a curated selection of writers and books whose art, history, and culture are linked to the 40 year legacy of the GCAC or one of the fields or artists under its umbrella. This ranges from theatre to visual arts, to dance, music, to film. All of which have just as rich a legacy as our literary roots.
Although we focus on Texas Latino writers, Mexican American Studies, Chicano Scholars, and Icons, we go out of our way to showcase the many facets of our Community's voice. So you will also find representation from the entire Latino family tree, California, New Mexico, New York.
Saturday Pop up signings
Community Writers Showcase
Writer Charlas
College Programs
Mexican American Scholars
Texas Authors Series
Quarterly Open Mics