44TH CINEFESTIVAL SAN ANTONIO, JULY 11-16, 2023

Thank you for coming out and showing your support, see you next year in summer 2024!
The nation's original and longest-running Latino film festival returns in the summer of 2023 with the 44th edition of CineFestival San Antonio. 
Presented by the Guadalupe Cultural Arts Center, San Antonio's annual celebration of independent Latino cinema took place on July 11-16, 2023, at the historic Guadalupe Theater in San Antonio's Westside.  
ABOUT GUADALUPE'S CINEFESTIVAL SAN ANTONIO
CineFestival San Antonio has developed a strong focus on local and regional filmmaking, prioritizing films that are closely related to Texas and San Antonio, supporting regional filmmakers who are based in neighboring states, and also including works made by Latinx and indigenous filmmakers working in the US and Puerto Rico. Limited to screening time capacity, the festival also includes international work made by filmmakers from Latin America and Spain with an emphasis on Mexican films.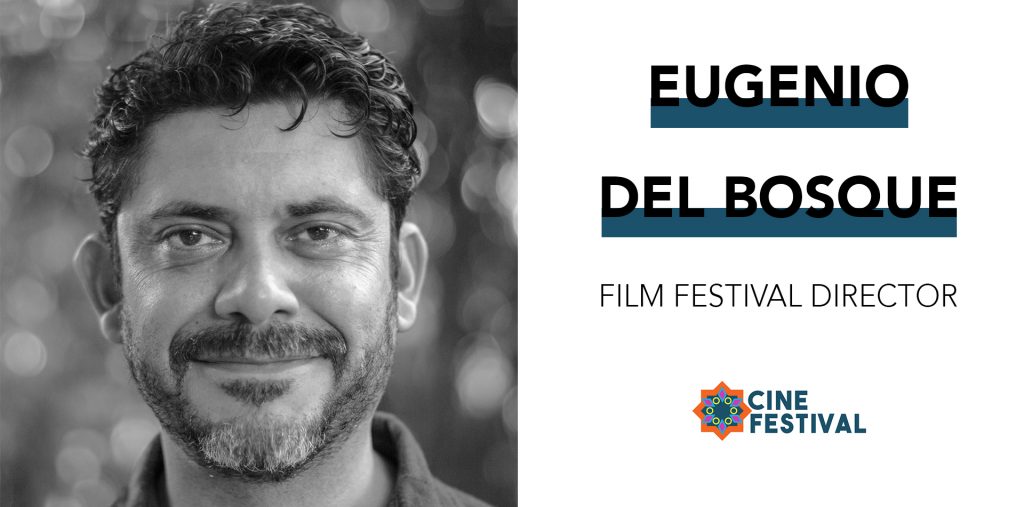 Eugenio del Bosque Gómez is a film programmer, arts administrator, filmmaker, and photographer working both in the United States and Mexico. From 2006 to 2014, del Bosque served as executive director of the Cine Las Americas in Austin, Texas, creating theatrical exhibition opportunities for more than 1,600 independent Latino and indigenous films, supporting regional talent, and overseeing youth education programs.
For his work, he was presented with the Award of Excellence for Service from the Emma S. Barrientos Mexican American Cultural Center. In the past 20 years, he's collaborated on feature and short films, award-winning multimedia journalism projects, and worked with institutional and corporate clients on nonprofit and commercial projects.
He currently serves as Film Programmer and Grants Manager for the Guadalupe Cultural Arts Center in San Antonio, Texas, and is working on his first documentary feature as director.
Stay in the know about future CineFestivals' by following our social media pages!