CHATO'S BRIDGE- TICKETS NOW ON SALE!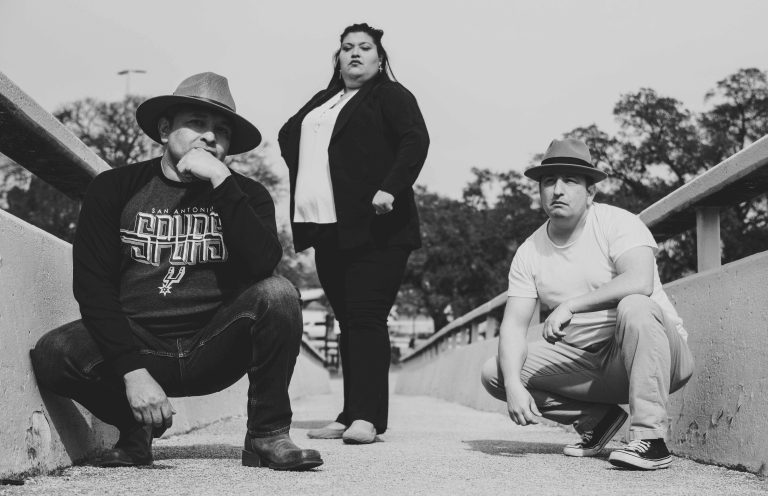 Chato's Bridge
Written by Mono R. Aguilar & Directed by Georgette Lockwood.
"In 1979, four boys tried to save a little girl from a monstrously evil act. Two of the five died, and the survivors never lost their sorrow and rage. It's time for revenge-West side style."
Thursday, March 23 at 7pm; 
Friday, March 24 at 8pm;  
Saturday, March 25 at 8pm; 
Sunday matinee, March 26 at 3pm


Disclaimer: This performance is intended for a mature audience due to its strong language and adult themes.

TEJANO CONJUNTO FESTIVAL EN SAN ANTONIO 2023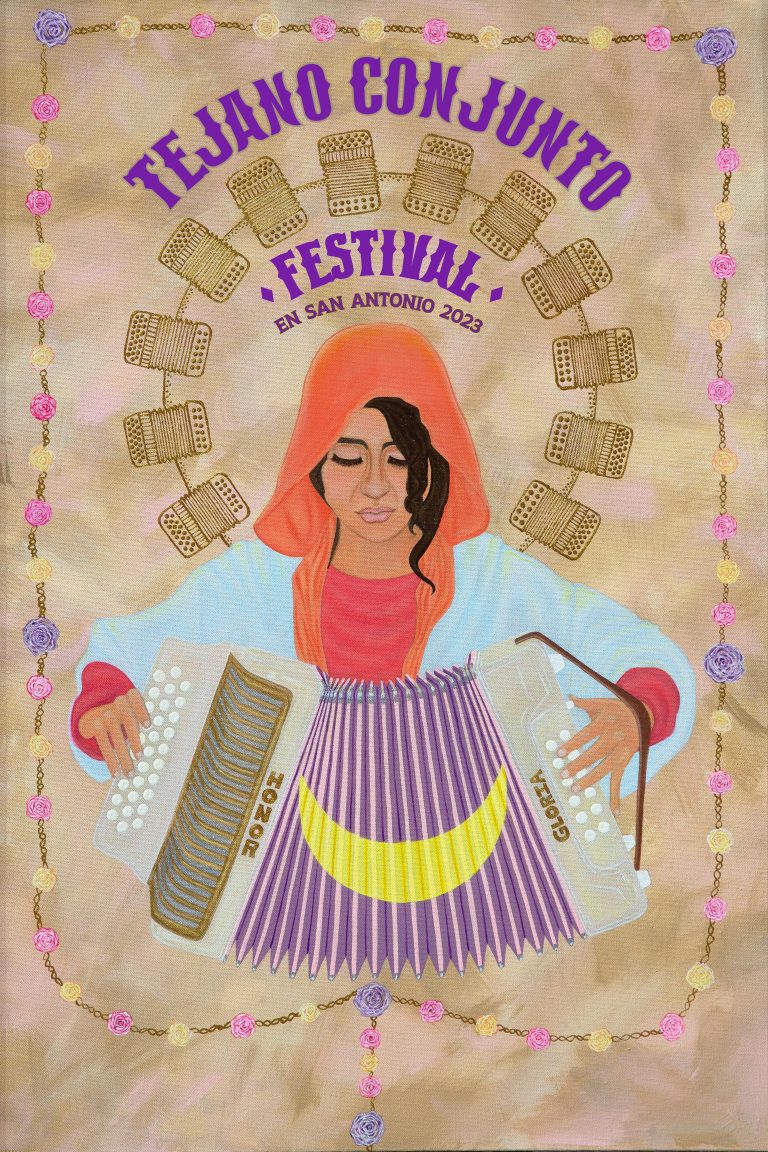 Tejano Conjunto Festival 2023 Poster Contest Winner – Artist Elisa De Hoyos
Tickets on Sale March 15!
The Tejano Conjunto Festival is the first and longest running conjunto festival in the country and is internationally recognized as the most influential event for this beloved and popular Texas musical tradition. The highlight of the 41st Annual Tejano Conjunto Festival is the opportunity to hear the very best in conjunto music from all across the many different styles played regionally in Texas.  For a line up of this year's best in conjunto music, click here.
NOCHE DE ROMANCE – FRIDAY, APRIL 14, 2023 AT 8 PM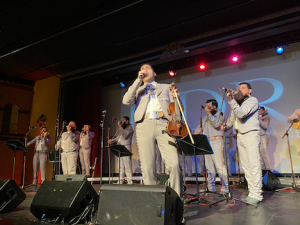 The Guadalupe Cultural Arts Center's 7th Annual Noche de Romance, is one of San Antonio's premier mariachi event, held at the Plaza Guadalupe (outdoors) this year, featuring the award-winning Mariachi Azteca de America performing a repertoire of traditional Mexican love songs, boleros, baladas and rancheras. Led by Guadalupe Traditional Music Program Director Gino Rivera, Mariachi Azteca de America's versatile ensemble of musicians delivers dynamic performances of classic songs by Mexican musical luminaries such as Jose Alfredo Jimenez, Juan Gabriel and Agustin Lara. This year, concert-goers will be treated to a tribute to San Antonio Composers with special guests
Mateo Lopez, Mariachi Festival de Oscar Garza, Rhonda Garcia. Call 210-271-3151 for more information.
SUMMER DANCE AND MUSIC SESSION: JUNE 13-JULY 27, 2023
DANCE CLASSES 
Classes for children, teens and adults in

beginning, intermediate and advanced

levels are held at the Galería Guadalupe, 723 S. Brazos St, 78207. 

Students must be at least 4 years old to enroll in dance classes and at least 8 years old to enroll in music classes.  

To register, please contact Education Director, Belinda Menchaca at belindam@guadalupeculturalarts.org 

or call 210-271-3151.
MARIACHI CLASSES 
If you've ever been interested in learning the art of mariachi music, now is your chance!
Guadalupe Cultural Arts Center's music academy is open to beginning, intermediate and advance student of all ages. Classes include mariachi guitar, trumpet, violin, vocals and piano. Sign up now online or call 210-271-3151.
Scholarships for accordion classes are available in memory of Jesus Muñoz, Sr. whose family has deep connections to the Guadalupe Cultural Arts Center.
Please inquire for details.
2023

CINEFESTIVAL SAN ANTONIO LAUNCHES ITS

CALL FOR ENTRIES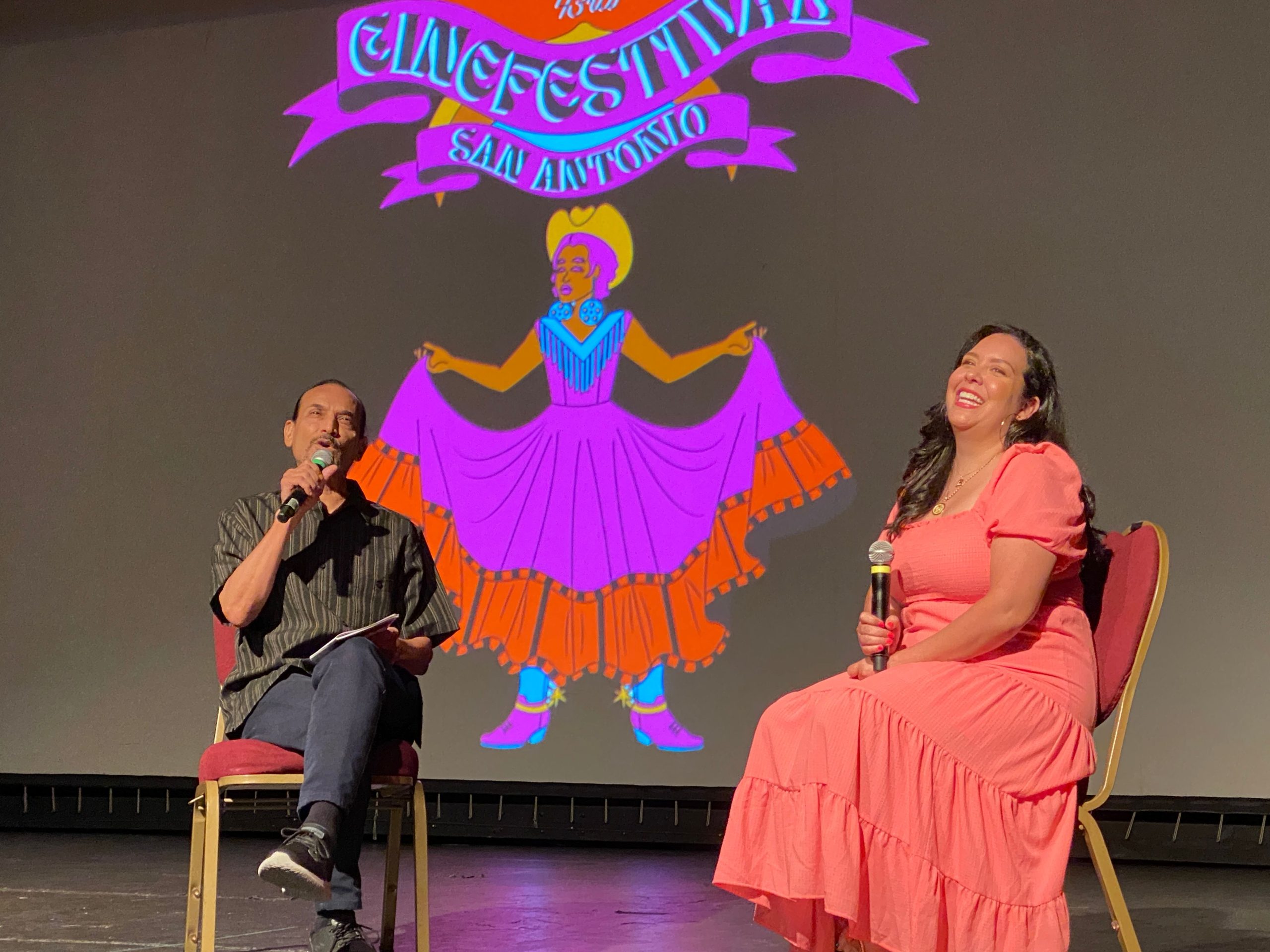 The nation's original and longest-running Latino film festival returns in the summer of 2023 with the 44th edition of CineFestival San Antonio. Presented by the Guadalupe Cultural Arts Center, San Antonio's annual celebration of independent Latino cinema will take place July 12-16, 2023, at the historic Guadalupe Theater in San Antonio's Westside. 
Regular deadline: April 15, 2023. 
To read the full Call for Entries and to submit a film, visit: https://filmfreeway.com/44CineFestivalSanAntonio. 
GUADALUPE CAMPUS COVID MEASURES:
The Guadalupe continues to maintain all safety precautions. Masks are strongly encouraged while inside the Guadalupe Theater. 
Thank you for your help in caring for our community.