FREE SENIOR SHOW – MARIACHI CONCERT 
FRIDAY, APRIL 14 AT 9 A.M.  PLAZA GUADALUPE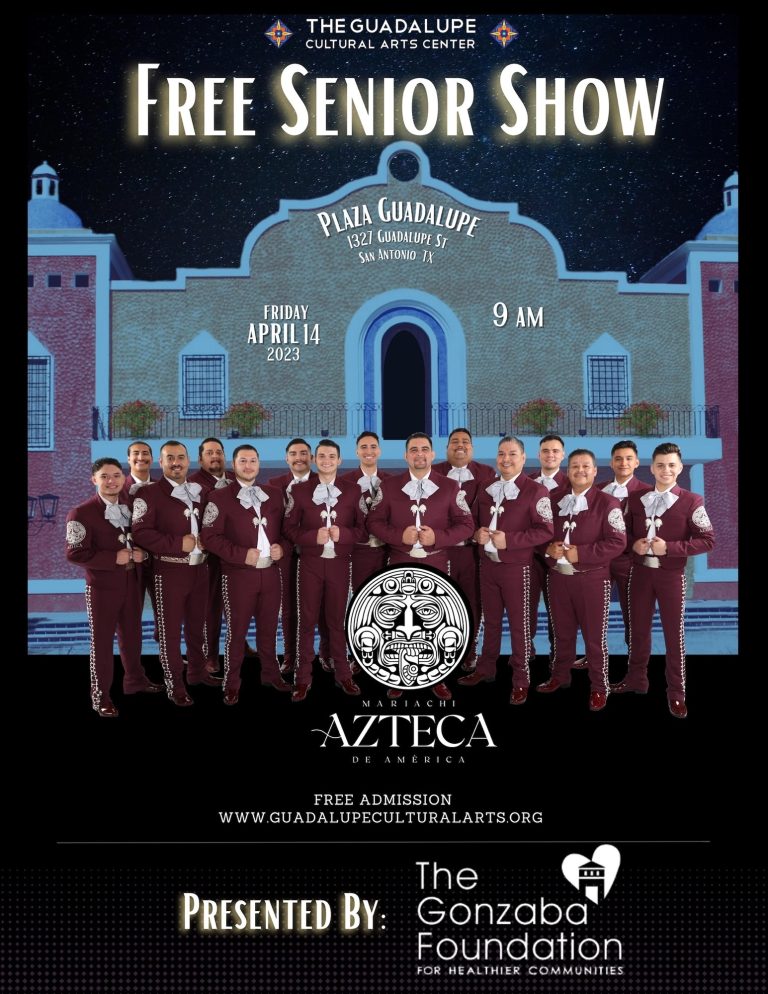 The Guadalupe Cultural Arts Center is please to present a free morning Mariachi concert for our seniors on Friday, April 14 at 9 a.m.! Free admission at Plaza Guadalupe (outdoors). 
This special event is presented by The Gonzaba Foundation.  
NOCHE DE ROMANCE – FRIDAY, APRIL 14 AT 8 P.M.  PLAZA GUADALUPE 
TICKETS ON SALE ONLINE UNTIL THURSDAY, APRIL 13 AT 3 P.M.; 
GENERAL ADMISSION TICKETS WILL BE SOLD AT THE DOOR 
The Guadalupe Cultural Arts Center's Seventh Annual Noche de Romance, San Antonio's premier mariachi event will be held at Plaza Guadalupe, 1327 Guadalupe St (outdoors), on Friday, April 14, 2023, at 8 pm featuring the award-winning Mariachi Azteca de América performing an array of traditional Mexican love songs, boleros, baladas and rancheras.


Audiences will embrace the romance and grandeur of the night at Plaza Guadalupe
. Led by Guadalupe Traditional Music Program Director Gino Rivera, Mariachi Azteca de America's versatile ensemble of musicians delivers dynamic performances of classic songs by Mexican musical luminaries such as Jose Alfredo Jimenez, Juan Gabriel and Agustin Lara.  

Local talents Rhonda Garcia and Mateo Lopez will also participate in the program, which will open with Mariachi Festival de Oscar Garza.
Noche de Romance is presented by the City of San Antonio Department of Arts & Culture.

This annual performance supports the continued expansion and development of Guadalupe's Traditional Music Academy and Youth Mariachi Ensemble.  
Tickets are $35-$50.  Call 210-271-3151 to purchase your tickets or to get more information about reserving a table.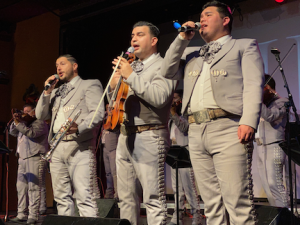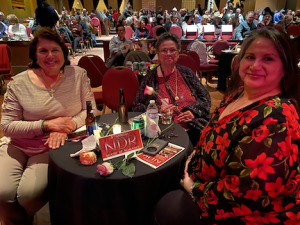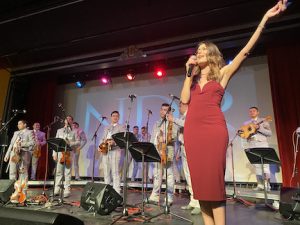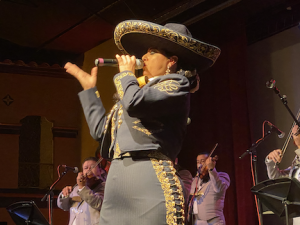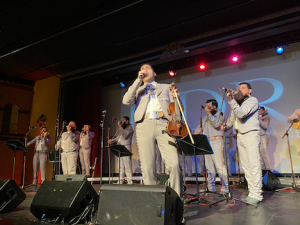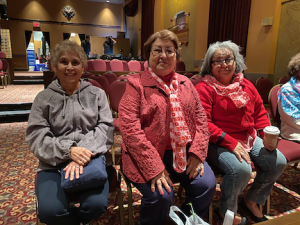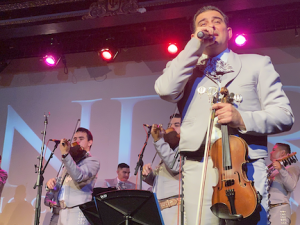 Join Us for an Authentic Noche de Romance:
We welcome you to join us as a partner in presenting our 7th Annual Noche de Romance. Your sponsorship will help us ensure that people from all walks of life have an opportunity to understand and appreciate the beautiful tapestry that is Latino culture. Together we can continue to celebrate our traditions, give voice to our artists, and preserve our art forms. Attached is the Sponsorship Guide for your consideration.  We hope we can count on your support and look forward to having you as our partner!