CELEBRANDO TRADICIONES -TRADITIONAL DANCES OF MEXICO
FRIDAY, SEPTEMBER 8, 2023 AT 8 P.M.
The Guadalupe Cultural Arts Center presents Celebrando Tradiciones, a celebration of culture through traditional Mexican dance by the Guadalupe Dance Company and music by Mariachi Azteca de América. This performance is sponsored by AARP. 
Tickets are $15 to $30 but AARP Members who register receive an exclusive 25% discount, while supplies last. Individual tickets can be purchased online or by calling 210-271-3151.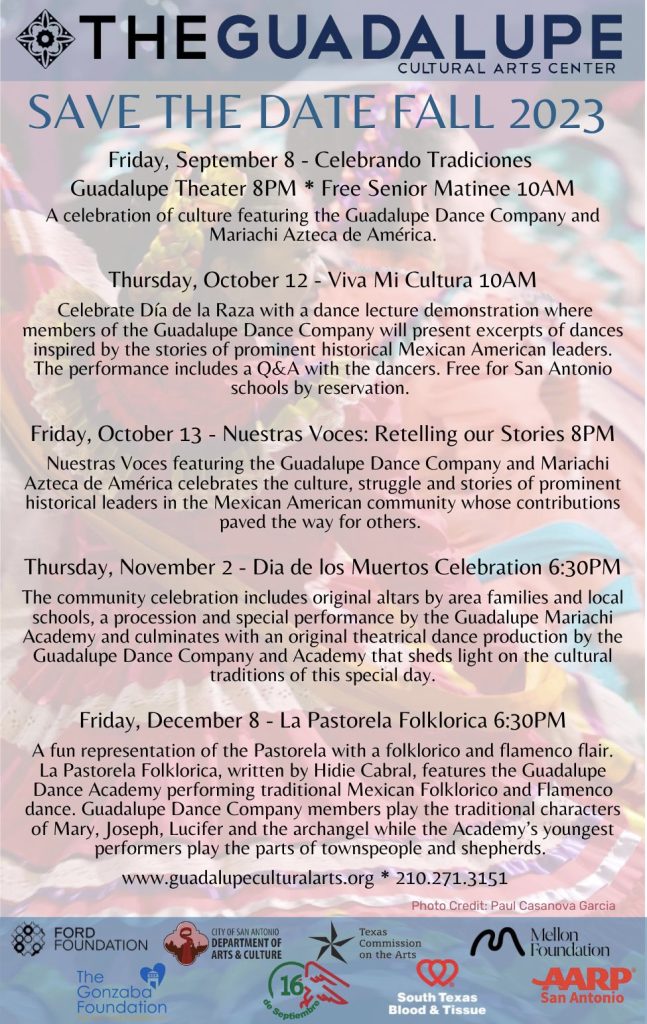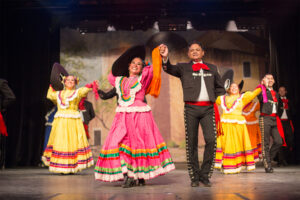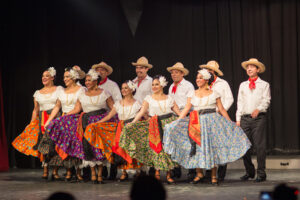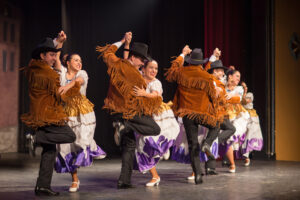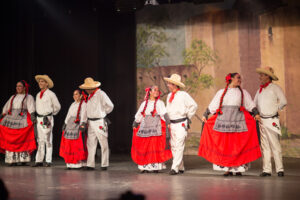 PRE-RECORDED CELEBRANDO TRADICIONES SEGMENTS