GUADALUPE TRADITIONAL MUSIC ACADEMY CLASSES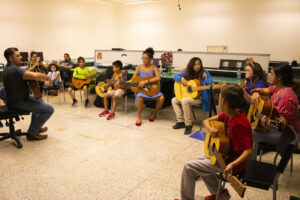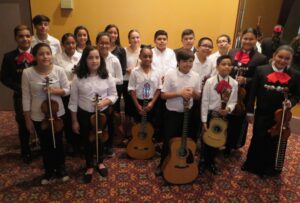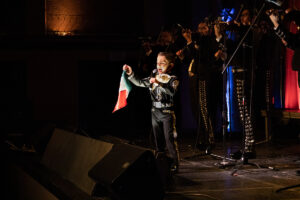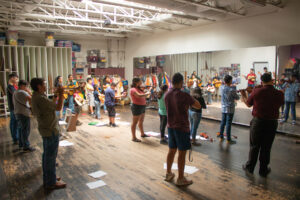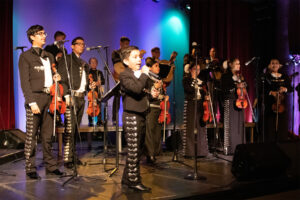 MARIACHI CAMP – JULY 25-28, 2022!
REGISTER FOR MARIACHI SUMMER CAMP JULY 25-28, 2022!  Monday-Thursday, 9:00am – 4:00pm.  Tuition: $150. For more information, call 210-271-3151 or email Gino Rivera at ginor@guadalupeculturalarts.org.
The Guadalupe Academy is the educational department of the Guadalupe Cultural Arts Center and provides year-round instruction in traditional Mariachi music as well as Mexican Folklorico and Spanish Flamenco dance for beginning, intermediate and advanced students of all ages.
The Guadalupe Academy classes are held in person at the Galería Guadalupe, 723 S. Brazos St, and are under the direction of Education Director Belinda Menchaca, Dance Director Jeannette Chavez and Traditional Music Director Gino Rivera. 
The Academy presents annual productions including a celebration in honor of el Dia de los Muertos and La Pastorela Folklorica at the Guadalupe Theater.   For more information, send an email to Belinda Menchaca at belindam@guadalupeculturalarts.org.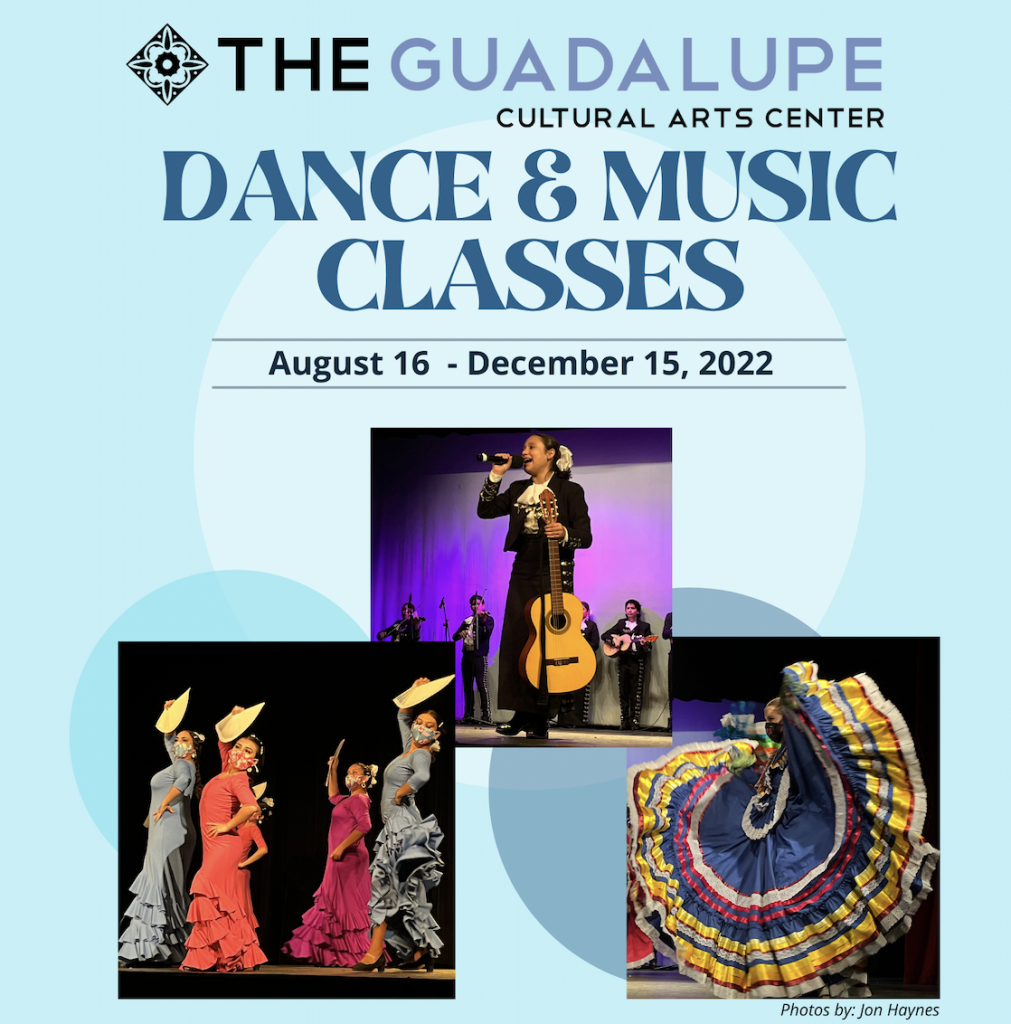 To contact our Traditional Music Director, Gino Rivera,

please email 
ginor@guadalupeculturalarts.org
PLEASE FILL OUT THE FOLLOWING FORM BEFORE PURCHASING CLASSES